New Customer Contact Channel
Effective Email Marketing with "Click To Call" buttons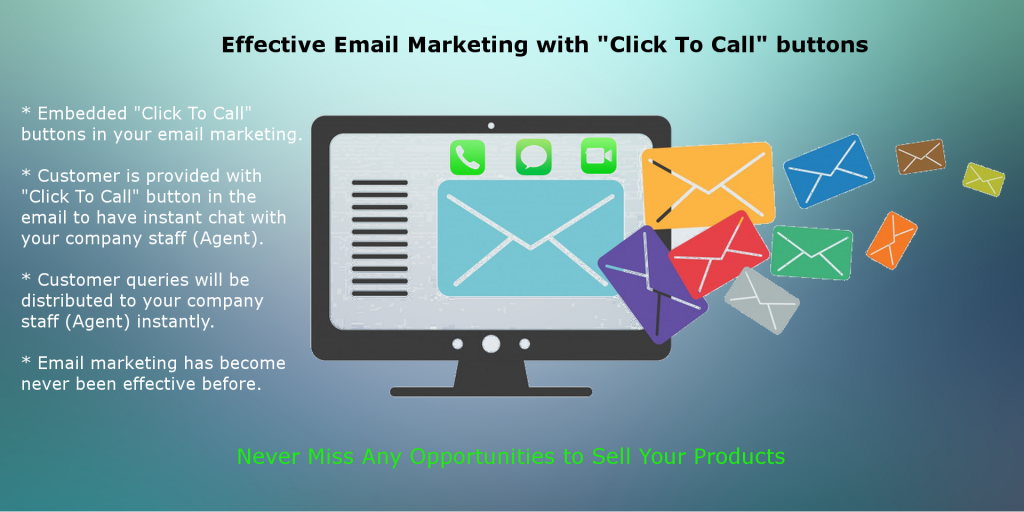 Embedded "Click To Call" buttons in your email marketing campaign.
Customer have instant chat channel inside your email to find your company staff (agent) to serve.
Customer queries are distributed to your company agents instantly.
Email Marketing has become never been effective before.
Meeting Rooms for Online Customers / Anonymous Friends

Paste 2ConnectMe chat room Url to your social media, Facebook, Youtube, or even your personal meeting request.
Your customer is able to chat with you instantly through clicking such chat room Url link.
Offline Anonymous Customers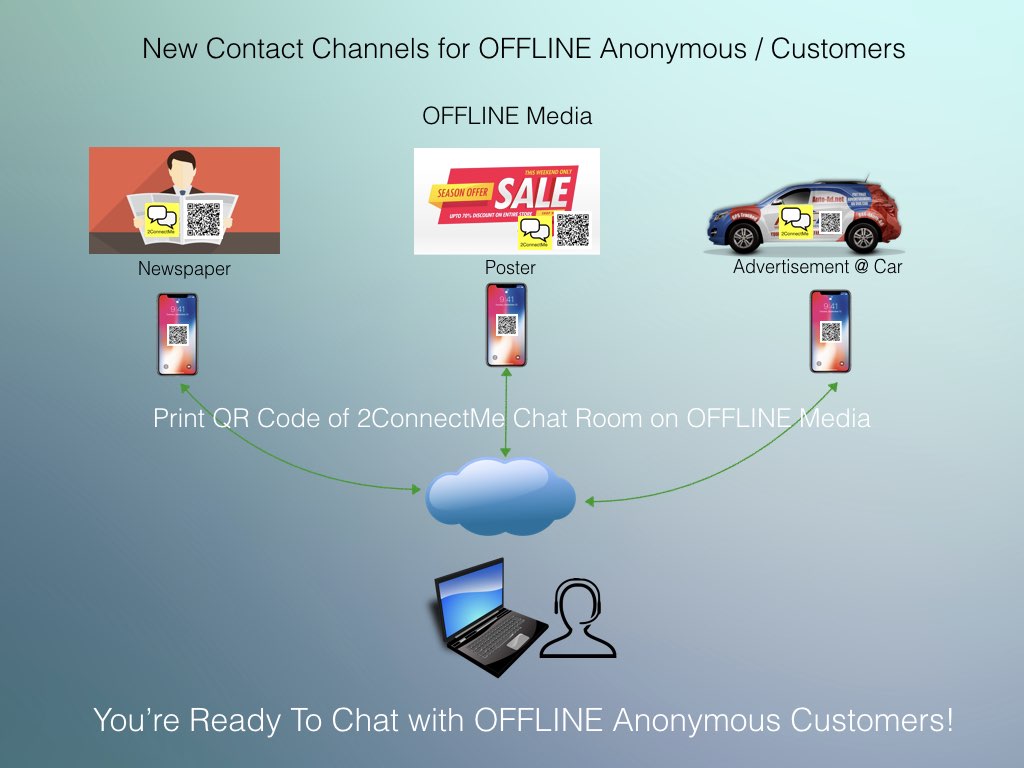 Print QR code of 2ConnectMe Chat Room Url on offline media, e.g. Newspaper, magazine, or advertisement on Car.
Your customer is able to chat with your company staff with mobile phone scanning the QR Code.