Different colours of Contact Form Fits any websites theme
Pre-built colourful and fully customisable themes to meet any website needs.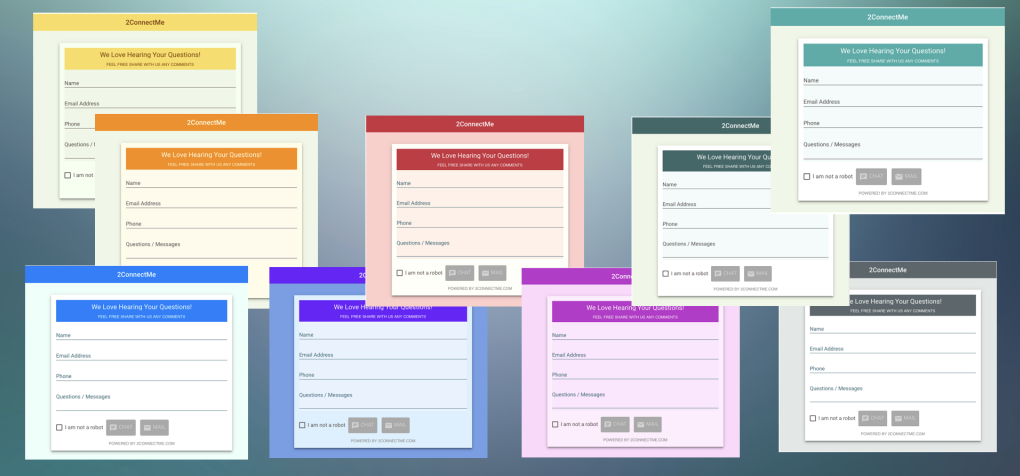 Various Style PopUp Forms Meet Any Businesses
Contact Form with configurable fields, Company Name & Logo, Header and sub-header to meet your marketing branding theme

Direct Voice / Video chats PopUp let customers have instant voice video chat with your company staff at any website

Contact Form with configurable chat buttons for Text Chat, Mail, Phone Voice, Video calls to meet your business needs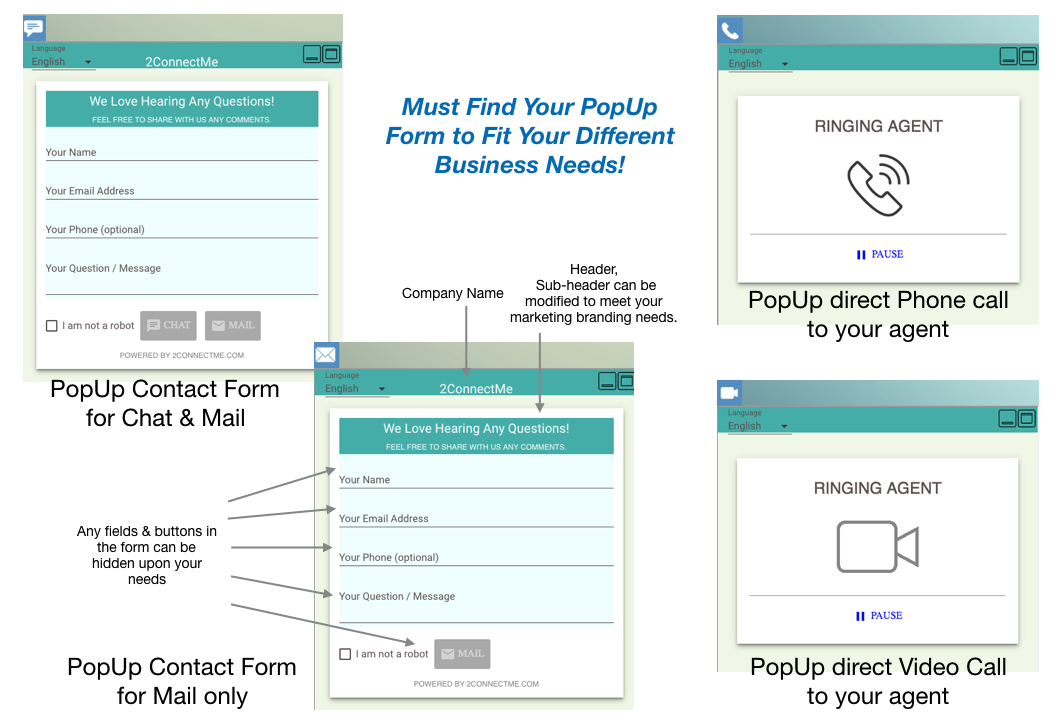 Supports Apple iOS, Android, all major browsers in Windows, Mac and Linux
Free to serve customers at any time, any place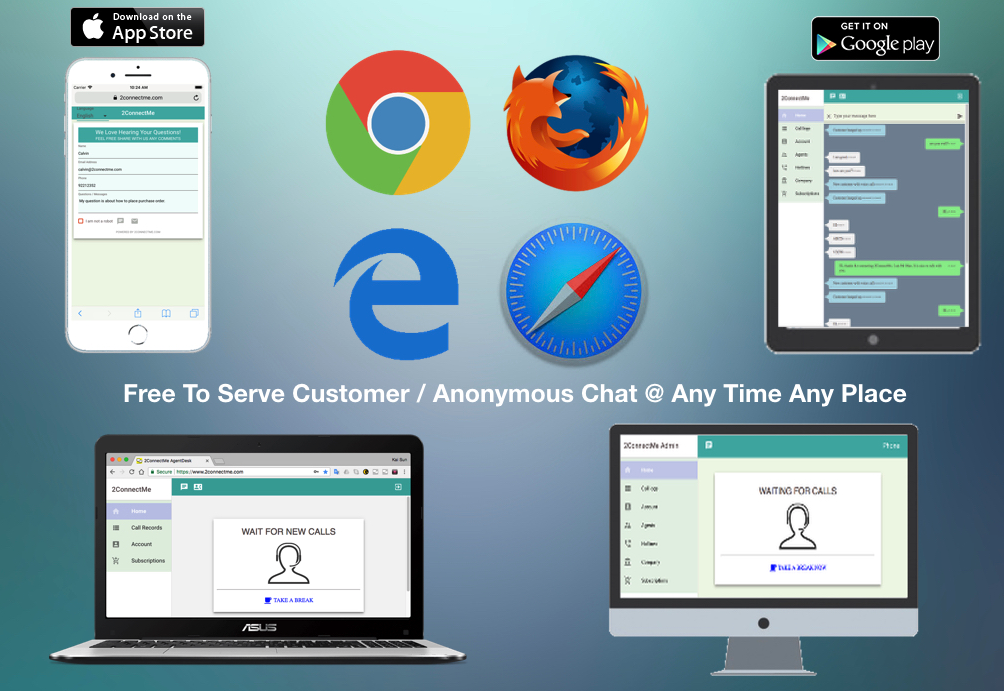 2ConnectMe Advanced Functions for Large Enterprise
Redundant Resilient Multi-Sites Call Centre Operation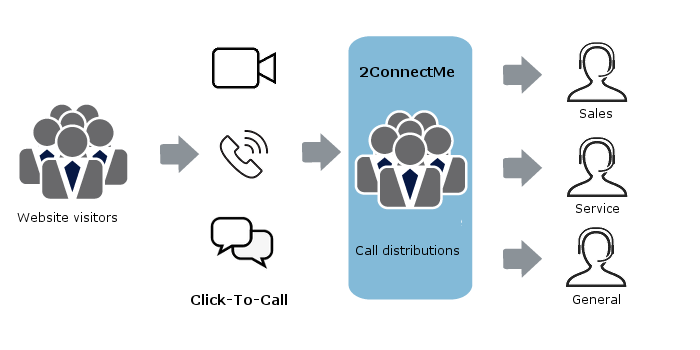 Group Agents according to their skills with intelligent chats routings

With Roster Free Agent Shift 7 days 24 hours Operation.
Automatic Office Hour Settings – Customer message forwarded to your email address.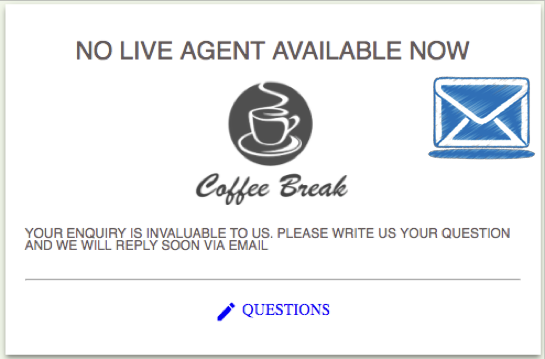 Simultaneous Chat and Multi-Parties Conference Chats
Instead of wasting time to wait for customer to reply, agent is able to handle multiple chats with customers from different channels, website, offline, social media or email.
If needed, Agent is even able to have conference chats among all these parties.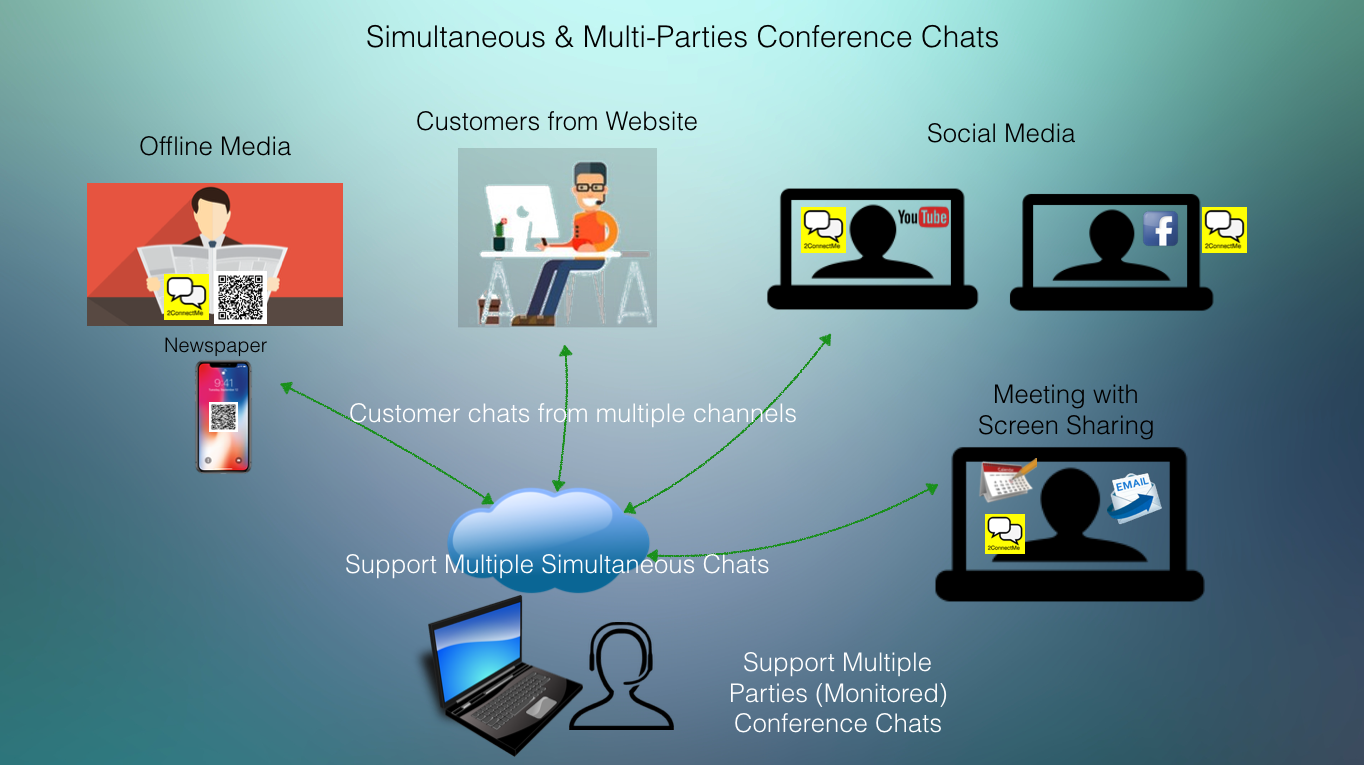 Detail Agent Activity Status and Monitoring