2ConnectMe – A Must-Have New Messaging Services for Business
2ConnectMe is your Live Chat platform with anonymous people. A chat room provided for you to talk with anonymous friends / customers for FREE with Text Chat, Voice Call, Video Call. Screen Share function is also provided for FREE.
After registration, you will be given a url link (internet address) and QR Code where those anonymous friends / customers are able to initiate an instant chat, voice call, video call or screen share with you through a normal browser. Nothing needs installed on anonymous friends.
For personal usage, you may even put such url link (internet address) inside your email or

 

your own website, e.g. linkendln, so that you have an direct channel open to those anonymous friends 24 hours.
For those business owners, such url link (internet address) can be put to your company website as Click to Call buttons.

 

It connects your Website visitors to your chat room. It catches potential customers timely to improve online

 

business sales. WordPress Plugin also available takes you 15 mins only for integration with any WordPress websites
Each Chat Room comes with an QR Code where your business is empowered with new customer contact channel. Even though WITHOUT a website, you may put such QR Code on your advertisement or even your name card. Then, your customers are able to contact your business regardless of timezone and location even they are at overseas.
For developers, such url link can be put to your listing description of Google Play Store. The anonymous visitors of your app store just need click the link inside your App Store to initiate a direct instant chat with you through a normal Browser. Remember, customer intention to buy is impulsive. 2ConnectMe helps your Apps grows!
For those expertise in marketing, the url link (internet address) can be put to your email of marketing campaign. The recipients of email just click the link (Click-To-Call) button inside email to find the right staff to answer queries.
Our live chat is designed to serve a high traffic like a call centre operation with multiple agents and locations function and performance.
Our Free Tier account provides more than enough service for your personal usage and small traffic queries website
Contact Form,
Enquiries forwarded to Email when No Free Agent answers
Enquiries Distribution to Chat Room.
Enquiries forwarded to Administrator (email) when no agent working,
Text Chat, Voice Call, Video Call, Screen Share support,
A Single Chat Room with default name "GENERAL"
A Single Agent (Administrator Account) Only,
Mobile App at Google Play.
What are you waiting for? Sign Up now!
All-In-One messaging service for simultaneous customer enquiries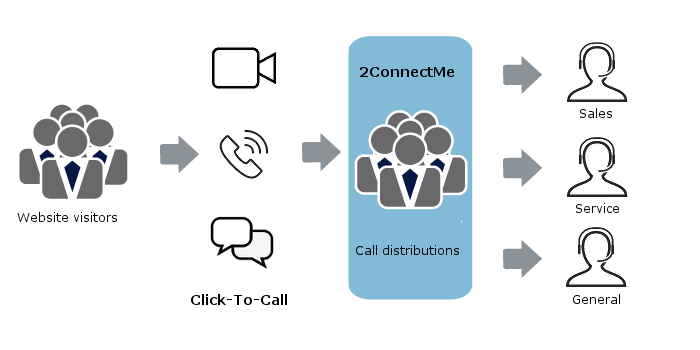 You will never miss any opportunities to chat with customer.
Whenever there are simultaneous customer enquiries, 2ConnectMe is able to distribute the customer message to your company staff according to service asked by customer. If needed, 2ConnectMe queues such customer message until your company staff is idle again.
When there are no staff during non-office hour, 2ConnectMe will forward such customer enquiries to your email address.
NO FEE incurred in overseas customer for any Long Distance communications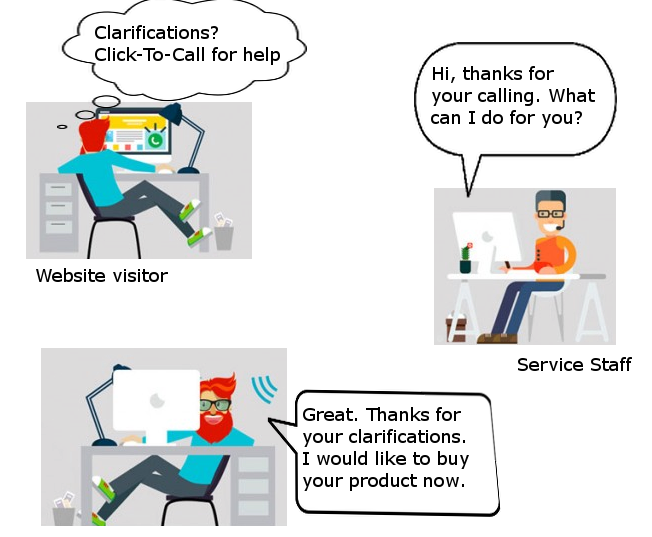 With 2ConnectMe, overseas customer is able to have instant communication with your company. NO FEE incurred in overseas customers even though it is a long distance communication.
2ConnectMe provides "Click-To-Call" url link to put to your App Store / company website. Your customer just click the "Click-To-Call" link, he will be distributed to your idle staff  to handle customer enquiries.
What's more, 2ConnectMe offers Text Chat, Voice Phone call and Video call as well. Yes, it is true! Customer no need pay a penny for all these communications with your company!
2ConnectMe is mostly suitable for those companies targeting overseas customers, e.g. hotel, travel agency, or any company exploring the opportunities for overseas customers.
Screen Sharing with Customer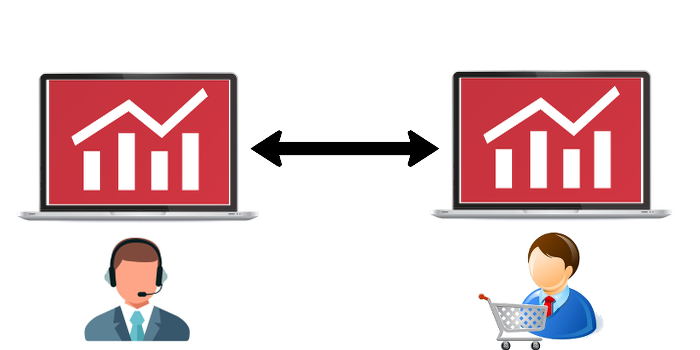 Besides Text Chat, Voice Phone call and Video call, 2ConnectMe also provides "Screen Sharing" function. Your company staff is able to share his computer screen with customer during the call. Communications become much more efficient. It lets customers "SEE" the information illustrated on computer screen of your staff.
"Click-To-Call" button in Email Marketing Campaign

The "Click-To-Call" function is with application never imagined before. For example, it is also possible to embed such "Click-To-Call" button in your email marketing campaign. The customer is able to contact your company staff immediately by clicking the "Click-To-Call" button in the email.
Such convenient "Click-To-Call" inside email is very effective to improve marketing campaign result. Customer intention to purchase a product is always impulsive. 2ConnectMe offers an convenient communication channel to your potential customer at a Right Time.
Streamline Customer "Click-To-Call" with Multiple Hotlines


2ConnectMe offers you to streamline the customer calls. 2ConnectMe allows you to divide the customer "Click-to-Call" into different destination (Hotlines) to put to your website. The customer call will be distributed according to the nature of "Hotlines", e.g. Service Requested, Location of customers. All these advance features happening to highly complicated call centre are available for you to manage the company staff resource efficiently.
Support Multiple Locations and Grouping of Your Staff

Your company staff is not limited to sit in a single location or country. Instead, as long as he is with internet connection and Chrome Browser or Firefox browser or 2ConnectMe Mobile App, he could start to serve the customer enquiries immediately. In addition, 2ConnectMe allows you to group your staff by their skill set, e.g. Language, Sales, Product or Service. 2ConnectMe will distribute the customer enquiries to the staff with right skill set automatically.
Automatic Office Hour Settings
No need worries about office hour settings. Whenever there is no staff logon to serve the customer, 2ConnectMe will divert such customer enquiry to your pre-configured email address. It is particularly useful when the company staff works in multiple geographic locations and timezones. Free you from the panic of configuring office hour at different regions.
Secure END TO END COMMUNICATION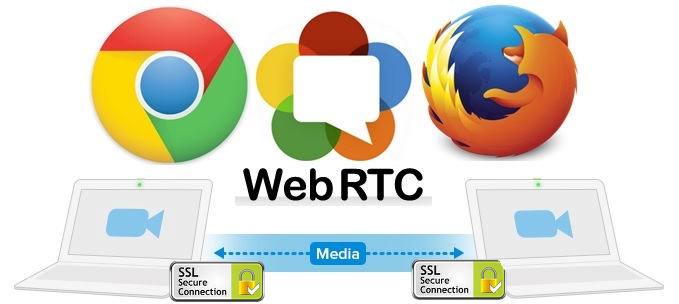 Mature and Stable platform. 2ConnectMe is originated from the technology having been developing by Google WebRtc team since Dec 2011. New features are still being added by Google WebRtc team.
No Worries about being hacked. Secure data encryption in end to end communication is guaranteed by Industry Standard Encryption https connection.
Simple configuration & Integration – 5 mins only for free tier service
Free tier account is free for life time. Free tier account comes with default "GENERAL" hotline,  Text Chat and a single Agent. It takes you only 5 minutes to setup. WordPress Plugin also available with effortless integration with any WordPress website. Then, start enjoying 2ConnectMe service for Free immediately. Logon as 2ConnectMe Agent and ready for answering customer text chat enquiries!
Why waiting? Start registration now! Details here.
Business Chat Room – 2ConnectMe WordPress Plugin
2ConnectMe offers fully customizable Contact Form. There must be a Contact Form to fit your business needs.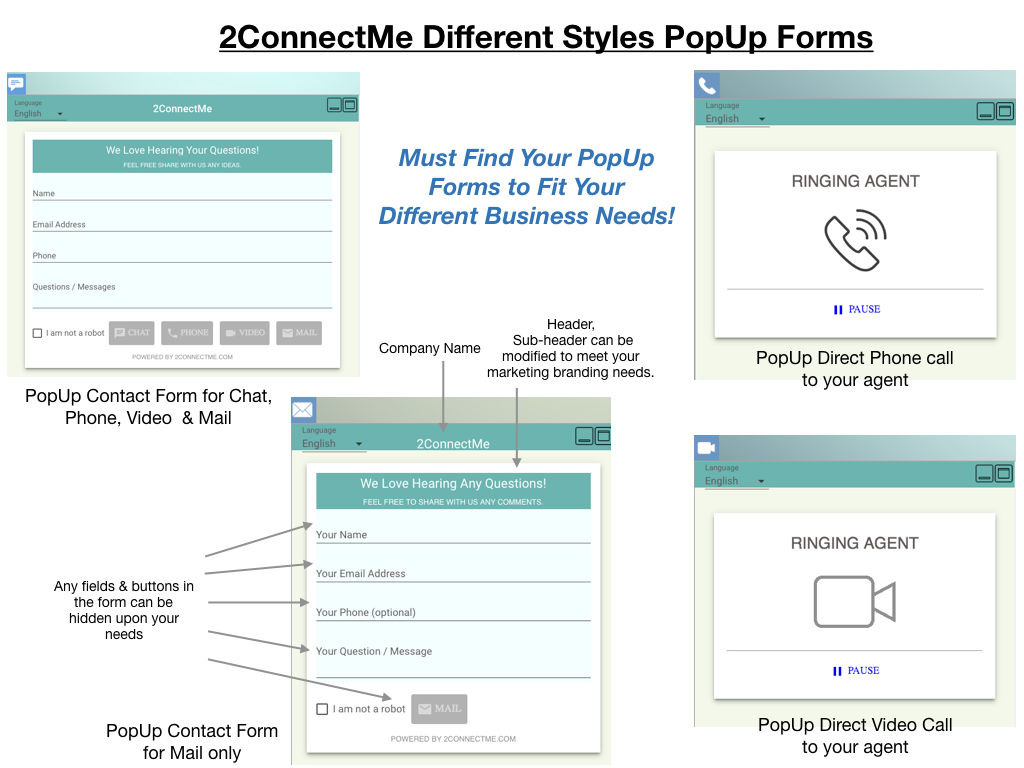 With WordPress Plugin to provide PopUp form, you will never miss any customer intention to purchase. Moreover, PopUp form also support Direct Phone Call and Direct Video Call without Contact Form. Check our WordPress Plugin here and integration here.
Fully Customised Customer Phone and Contact Form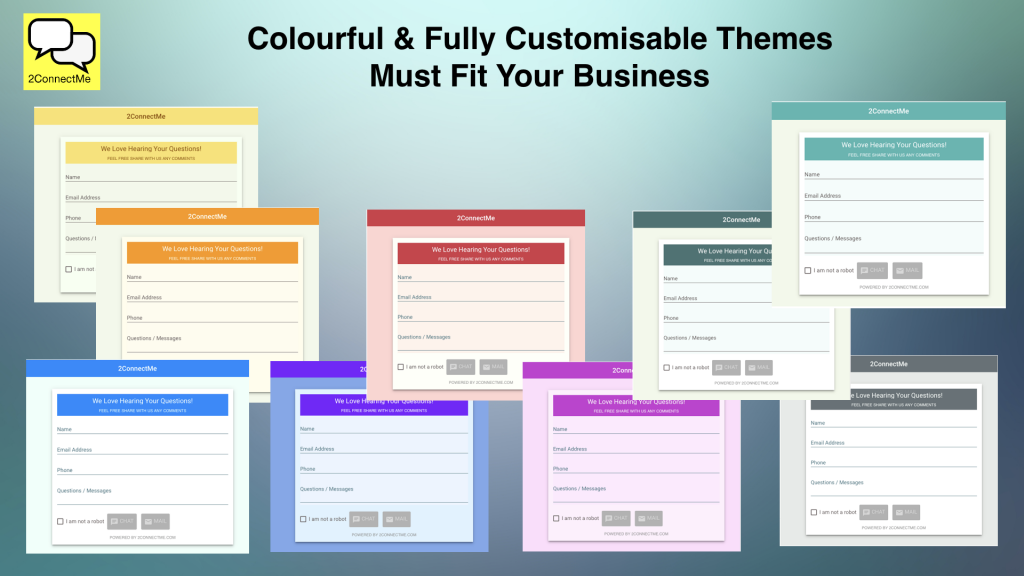 The customer phone and contact form are fully customisable.  Title for Company Name, Header Texts for your product branding at this chat room and different color theme template let you customise the User Interface to Customer to fit your own business. Without a single line of code,  they are all configurable with real-time preview of  changes!
Cross Platforms Supported
With all major platforms, desktop PC and Mobility, agent is free to serve customers at any time, any place at his convenience.
Customer contacts your company just with only with a single touch on "Click to Call" button on your website.
Major browsers on PC desktops are supported.
Google Chrome – ver 54 or later, (Text Chat, Voice call, Video call, Screen Sharing),
Mozilla FireFox – ver 50 or later (Text Chat, Voice call, Video call, Screen Sharing),
Microsoft Edge – ver 40.15063 or later (Text Chat, Voice call, Video call, receive Screen Sharing),
Apple Safari – macOS High Sierra (Text Chat, Voice Call, Video call, receive Screen Sharing)
Major browsers on mobile platforms, iOS and Android, are supported.
Android – Chrome (Text Chat, Voice Call, Video Call),
iOS 11 – Safari, (Text Chat, Voice Call)
Mobiles Apps are also available on Google Play store.

Apple App Store (To be released by Nov 2017)

Any Questions?
We loves to discuss with you at any time. Contact us now!