Click To Call/Chat button
If you need to create a custom "Click to Call" button on any location of website, you may
create an image for your own, or
find a license free icon for message , phone, video from internet, or
any free text as you like,
put the image/icon/free text to where you like in the webpage, use
(in WordPress Editor), or tag for standard html code, to link such image / icon/ free text with URL of either contact form, direct phone call, or direct video call.
Where is Contact Form Url?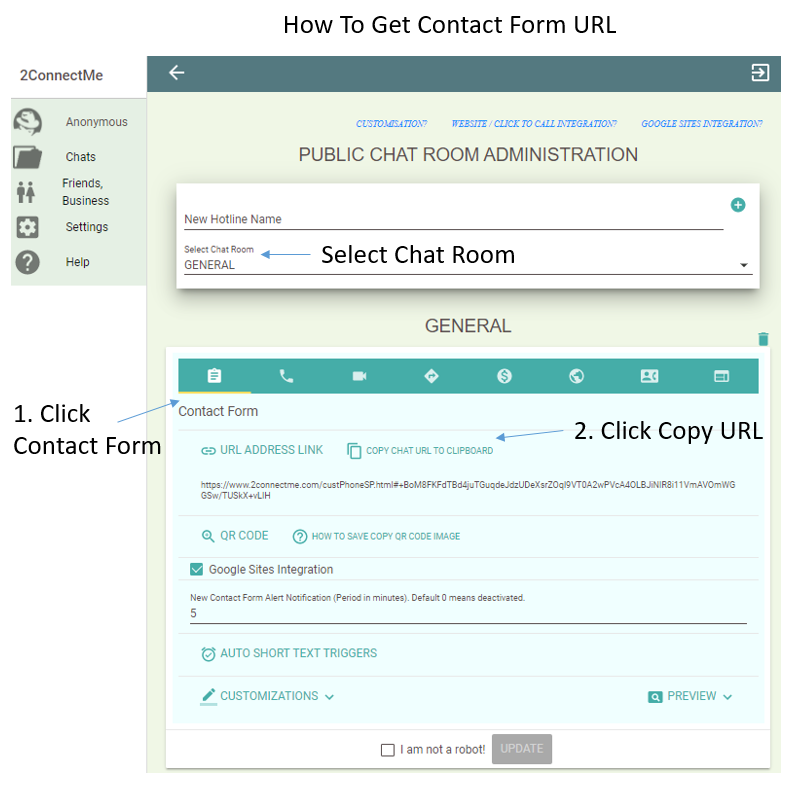 Where is Direct Voice Chat Url?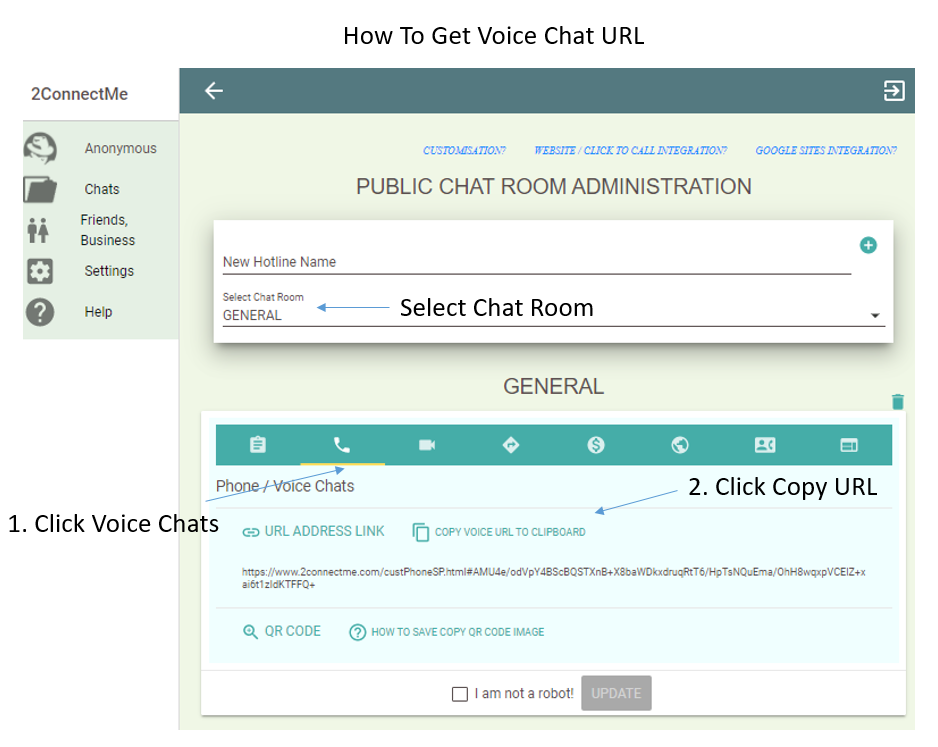 Where is Direct Video Chat Url?